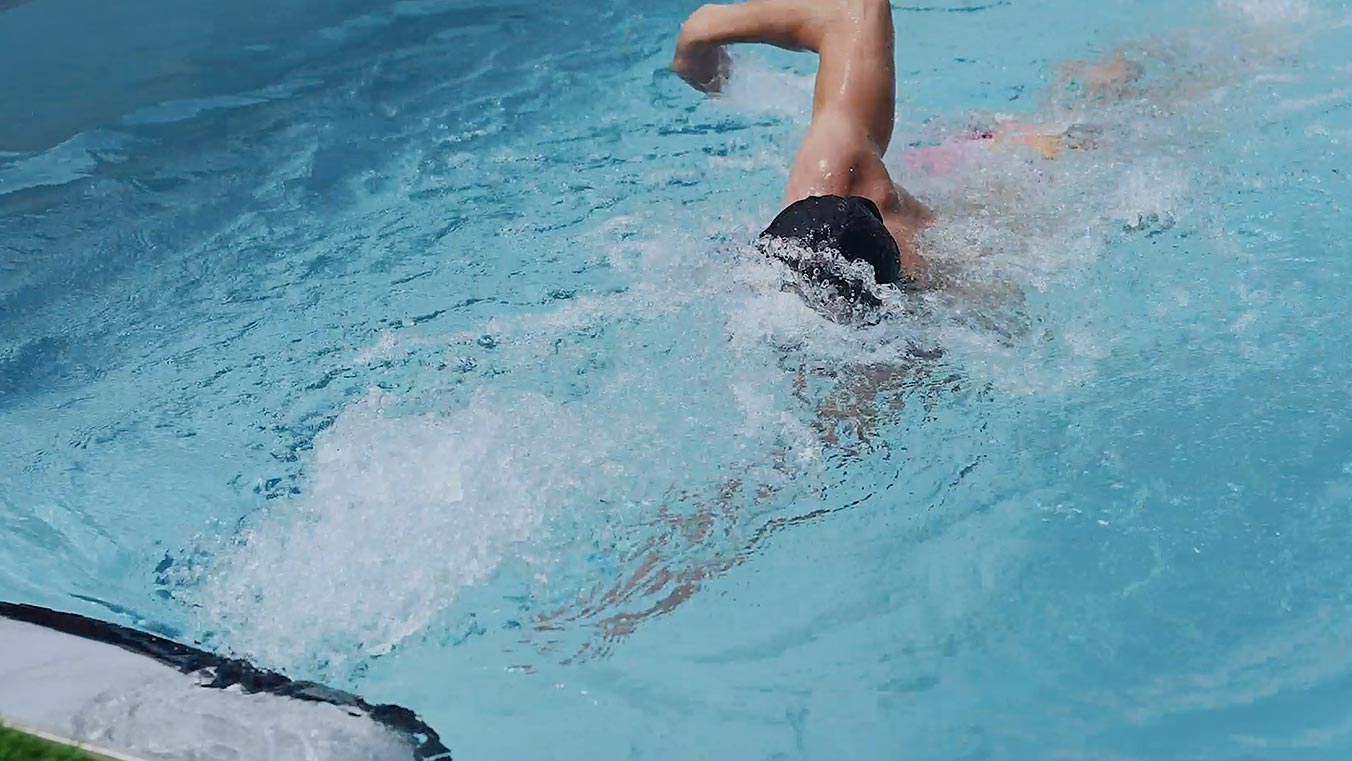 Counter-current swimming: who is it for and why?
Counter-current swimming: who is it for and why?

If you are interested in water sports, especially pool water sports, you may have heard of counter-current swimming? What is it? Who is it for? Is it just for athletes? Here's what you need to know before investing.
What is counter-current swimming?
Counter-current swimming consists of swimming against a current created by an equipment installed in a pool. The system reproduces the liveliness of a river thanks to a built-in device that pump water back into the pool. This allows you to swim on the spot, continuously, and to test different types of swim stroke (crawl, breaststroke, backstroke…). There are 2 types of technology: pumps and turbines.
One advantage of counter-current swimming turbine is that it can be installed even in small pools (minimum 4 metres long to enjoy swimming without the risk of touching the edge of the pool with your feet). The device is installed when the pool is constructed, or once the pool is already in place (known as "outboard" models). Depending on the time of installation, the shape of the counter-current equipment may vary slightly.
Good to Know
Counter-current equipment is sometimes referred to as a swim pump or counter-current turbine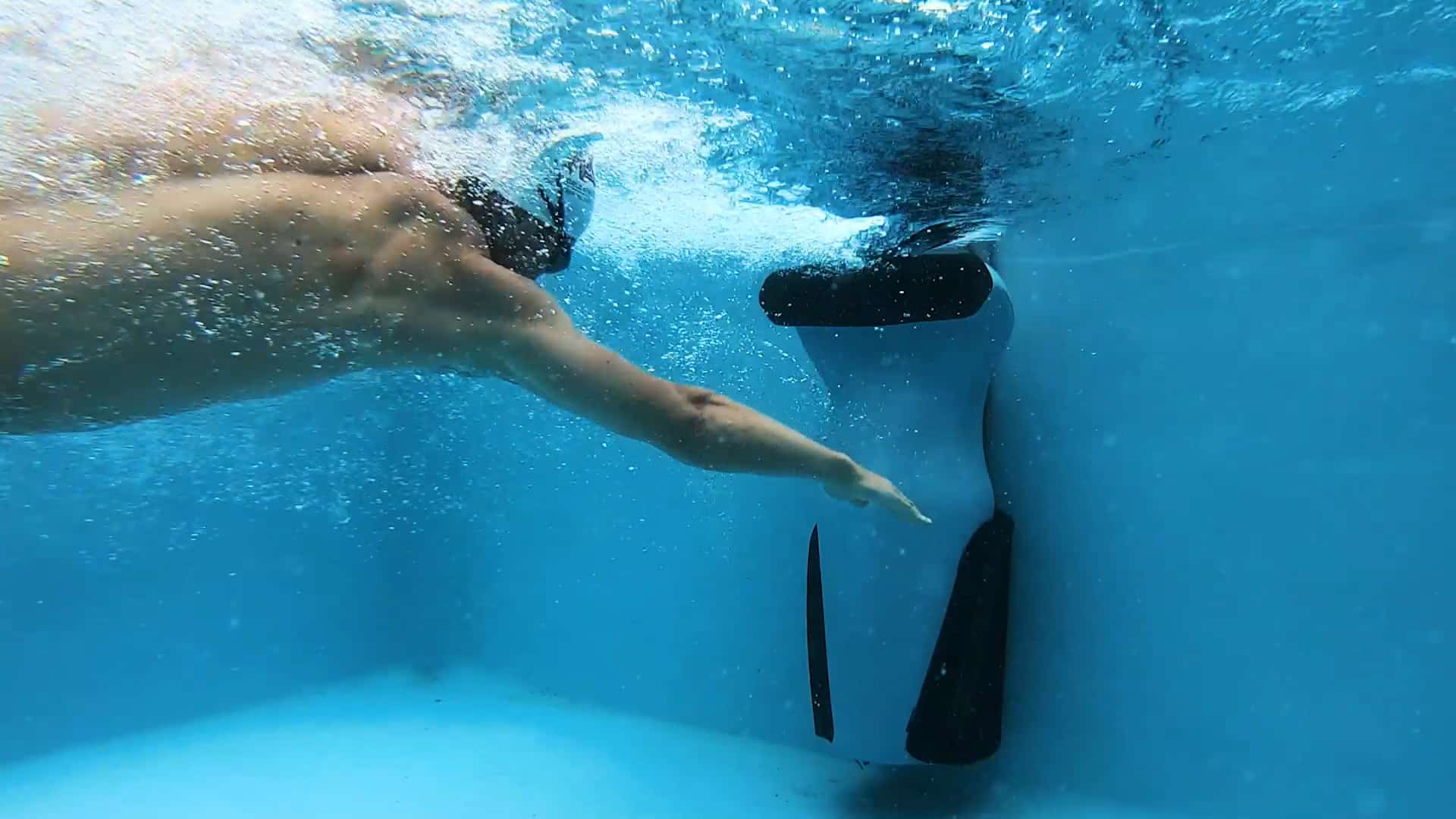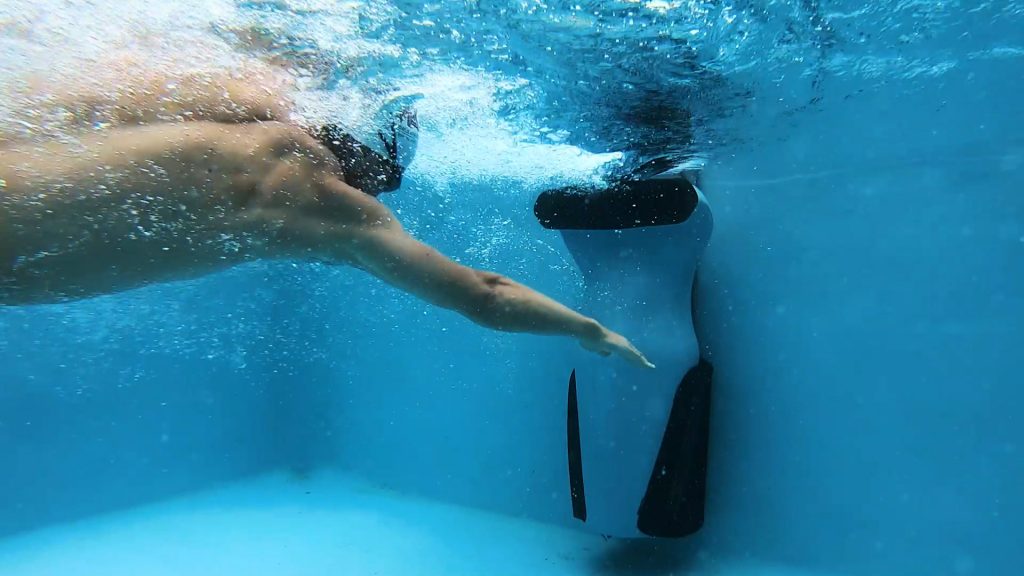 Why choose to swim against the current?
Counter-current swimming is for everyone, from the youngest to the oldest. Whether or not you are an experienced athlete, everyone can enjoy this activity. As a form of exercise, swimming against the current is of benefit on several levels.
Keep in shape or improve your shape
Opting to swim against the current is a great way to maintain your body, improve your stamina and even build muscles without leaving your home. Swimming against the current requires an effort just to stay in one place, which is a workout for the entire body. Thanks to the adjustment options, each swimmer can adapt the strength of the current according to one's objectives and physical condition. Everyone can choose their own swimming lane!
In short, counter-current swimming is the perfect choice for swimming enthusiasts who want to combine fun and effort. It is much more enjoyable than using a tethering system.
Treat yourself to a new source of leisure and fun
Opting for counter-current swimming is also a way to introduce a new source of leisure and well-being in your pool. Counter-current swimming equipment can:
– be used as a tool for localised massage. Your pool transforms into a spa during your relaxation sessions.
– serve as an additional source of fun. On those beautiful summer days, the whole family can enjoy the equipment thanks to the waves and eddies that the counter-current swimming tool can create. No need to go to the wilderness or a theme park: the fun comes to you!
Swimeo, your partner for relaxation and sport
Do you want to install a counter-current swimming system? Swimeo offers a next generation system that allows you to easily transform your pool into a real swimming centre or, if you prefer, into a recreational space that is out of the ordinary. The power of the current is easy to modify, making swimming accessible to everyone. In addition, the speed of the flow can be changed and the width of the flow can be varied between 1 and 1.5 metres from the edge of the pool. This makes it the most adaptable turbine on the market.
Swimming against the current with Swimeo also offers the possibility to create customised training programmes for sports profiles (triathletes, sport swimmers, open water swimmers or swim-run enthusiasts). To access these options, use the Swimeo application. The choice is yours!
Discover the Swimeo counter-current swimming turbine