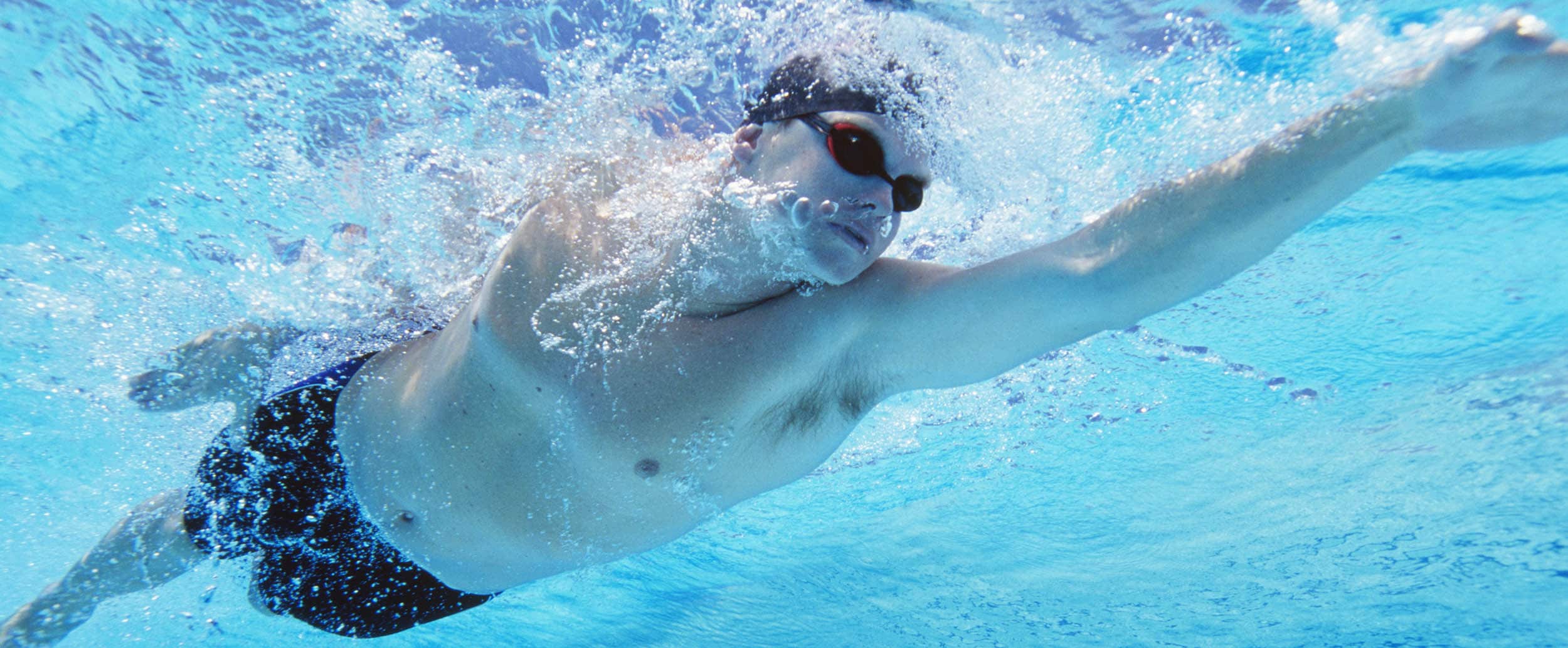 HOW TO TRANSFORM YOUR POOL INTO A SPORTS POOL ?
How to transform your pool into a sports pool
You would like to enjoy a sports pool but you cannot build a larger pool because of the costs associated with the operation. Don't panic, there is a number of solutions that allow you to build a space adapted to the practice of sport. Swimming against the current, aquarunning, aquabiking: there are many possibilities to create a sports pool.
Install a counter-current turbine in your pool
The counter-current turbine is the perfect equipment to transform your pool into a dedicated sports area. Why? Because it allows you to create a flow of water and regulate its strength. People who want to train can therefore devise exercise sessions adapted to their needs and objectives. Breaststroke, crawl, backstroke, butterfly: you can work on all your swim strokes. We should add that the power of the flow can be adapted to the progress being made and the desired level of intensity.
As an example, the Swimeo swimming turbine allows you to benefit from a flow equivalent to 6 km/h. That's enough to exercise as much as you want!
Good to know
It is important to know that the counter-current swimming turbine is not only dedicated to sports. It can also be used for moments of relaxation and leisure to make swimming more fun.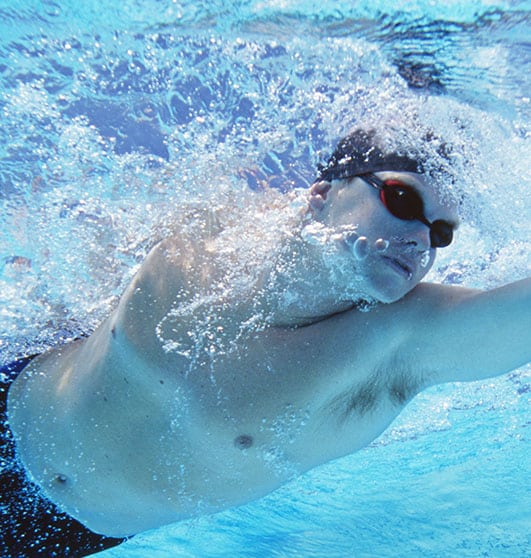 Invest in a water bike
Creating a "sports pool" can also mean acquiring an aquatic bicycle. What does it do? It helps strengthen lower body muscles while taking care of the joints. It is easier to move in the water and you can feel like you are exercising with little or no effort.
A variation on the classic aquatic bike is the elliptical. This is for people who want to work on the muscles of the body as a whole.
Aquarunning
Running has many advantages but it is not suitable for everyone, especially because it puts a lot of strain on the knees. The good news is that you can run underwater as well as cycle, if you have the right equipment.
All you have to do is install a water treadmill at the bottom of your pool. This sports equipment does not have a motor but works mechanically. You set the pace of your exercise.
The aquarunning mat is especially compatible with a counter-current swimming turbine. The use of both makes the workout more complex and intensive thanks to the water flow.
Swimming arch
For added variety, you can also consider installing a swimbow.
This device, like the swimming turbine, offers you the possibility to work on different swimming strokes. .
The device consists of a steel support fixed to the edge of the pool. During training, the swimmer is tethered to the support by a harness worn around the waist.
The intensity of the exercise depends mainly on the resistance of the elastic.
You can avoid installing permanent equipment. Some systems can be attached to the pool ladder and removed at the end of the workout.
This version of the swim arch allows you to combine different solutions in your pool area. For example, you can alternate between sessions with the swimming turbine and tethered sessions to vary the enjoyment and avoid any form of monotony.
Also read: What swim training for a triathlon?
Complementary solutions
There are other solutions that require less cumbersome equipment that can transform a leisure pool into a pool dedicated to sports. You may be interested in:
● an aqua trampoline, for fun sports sessions
● weight training using weights, dumbbells or strength elastics
● aquastep, to build up the lower body
● a poolbar, which takes the form of a pole mounted on a platform that allows you to do aquagym.