Is a mini pool compatible with counter-current swimming?
Is a mini pool compatible with counter-current swimming?
Proposed by a growing number of professionals in the sector, a mini pool allows you to bathe even if your garden or your outdoor space is quite small. It also offers certain advantages, such as a more reasonable purchase price, easier maintenance, a wide variety of shapes and depths, installation without the need for a building permit (10 m² max in France – Check in your country)… as well as real compatibility with a counter-current swimming system. We explain below.
What is a mini pool?
A mini pool is a pool whose surface area is generally under the 10 m2 (10 m² max in France – Check in your country). Apart from its limited size, nothing distinguishes the mini pool from the classic pool. A mini pool can be a good choice in several situations:
if you live in an urban area (this is called a mini city pool)
if you live in a rural area but do not have a large garden
 if you want to create an indoor swimming area
In the same way as a classic pool, mini pools are available in square, round, rectangular, hexagonal, in-ground, semi in-ground or above-ground shapes. They can also be completely created to measure, adapted to the constraints of your land in terms of surface, shape and slope.
As they do not exceed 10 m2(10 m² max in France – Check in your country), building a mini-pool has the advantage of not being subjected to any administrative procedure (in France). You simply have to fill out a declaration of work for your town hall and you will generally obtain the authorisation within one month.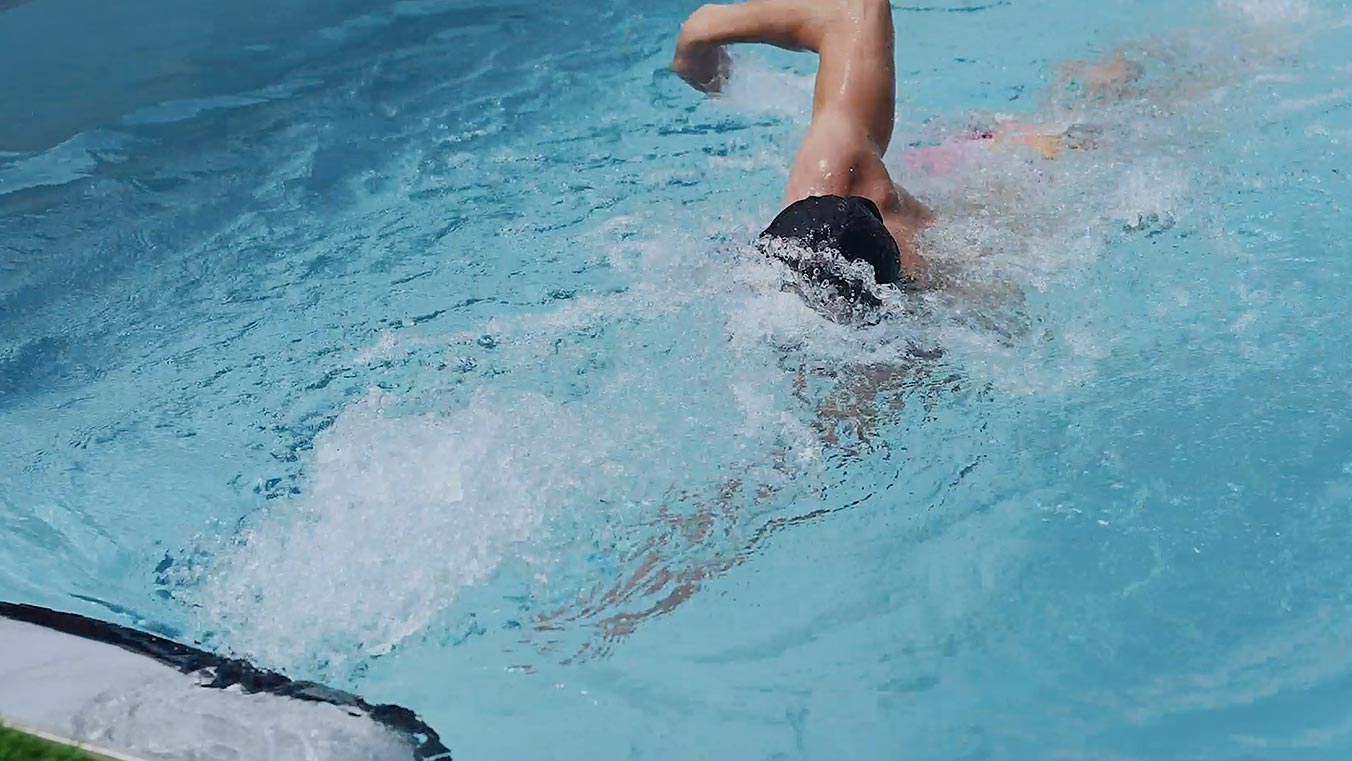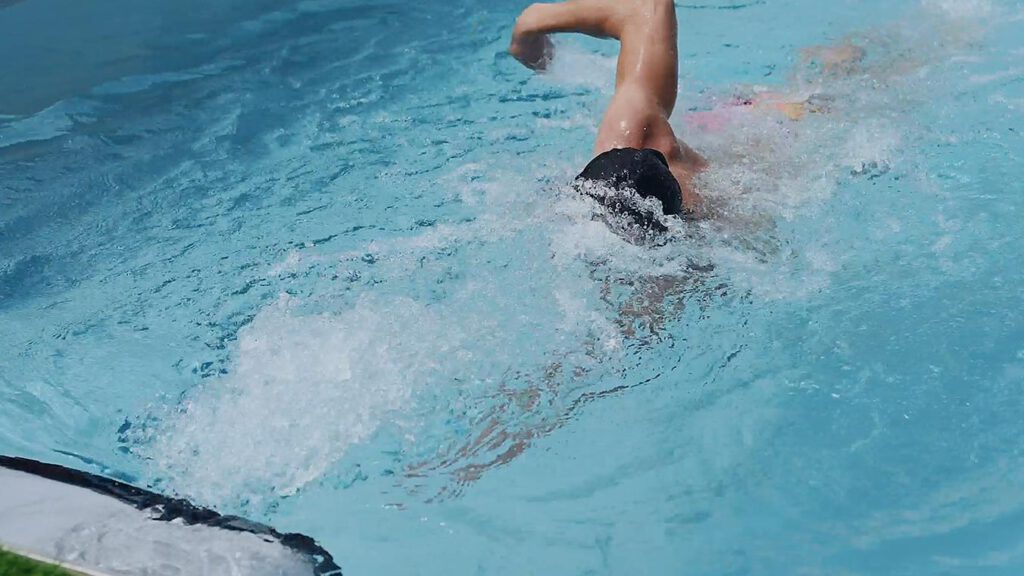 The advantages of a mini pool
Mini pools have many advantages: mainly intended for residences with limited space, buildable without a building permit (10 m² max in France – Check in your country), can be made to measure… We can also mention:
Less water is required to fill it, generating real savings in use,
easier and less expensive to heat,
water temperature that is maintained for a longer period of time, allowing you to extend your bathing season,
 accessories (cover, roller shutter…) are more affordable due to its smaller size,
a wide variety of construction materials from concrete to special resin shells, wood and stainless steel (no need for a membrane or liner, the welded panels ensure that the pool is watertight), allowing you to get creative with your installation,
easier integration into a garden, or even an indoor swimming area.
One question remains: should you have your mini pool installed by a professional? As with larger pools, we strongly recommend entrusting the installation to a company with pools experience. This applies whether the mini pool is above ground, semi in-ground or in-ground. In all cases, it will be necessary to plan earthworks, ensuring stability and safety over time. Digging operations may also be necessary, and finally, the assembly of the structure and the filtration system, as well as the connection to the water network. These operations are best performed by a professional!
You can swim in a mini pool !
The last characteristic of this type of pool is that is offers you the opportunity to swim thanks to a counter-current system.
This kind of turbine will let you swim without having to turn around against the wall too often and it can even recreate the sensation of swimming in open water. It is also adjustable: the water jet can be gentle if you are just getting into the sport, or powerful for those who want to exert themselves a little more.
– Counter-current swimming turbines can be embedded or installed outboard. In the first case, they are integrated into the design of the mini pool, in order to manage the various necessary connections and to integrate them perfectly into the pool wall. In the second case, the turbines can be installed on any mini pool, without major work.
Are you interested in swimming against the current in your mini pool?
Feel free to contact our experts and to contact our experts and!